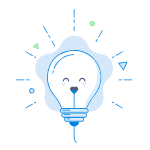 Easy to use
Just upload your document and we do the rest. You could also upload automaticly via email or file transfer (serverside).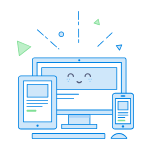 For every device
One folder works on every device you could image. Desktop, Tablet or Smartphone, just open your browser and you are ready to go!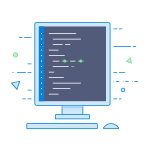 Easy integration
With our easy REST-API you could integrate one folder to your existing business software like SAP, Zoho or Saleforce.
Overview about your documents
Your document are always in your sight
Once uploaded your documents are safe and searchable. You could categorize your documents as in every high quality document management system.
Read More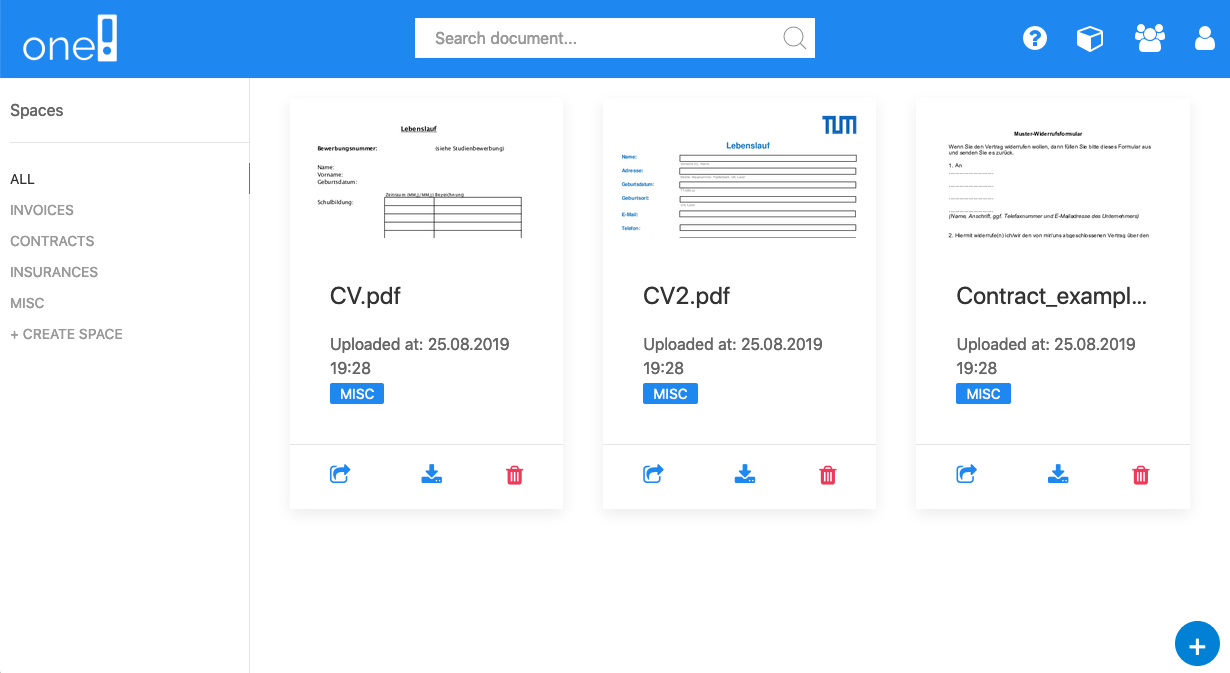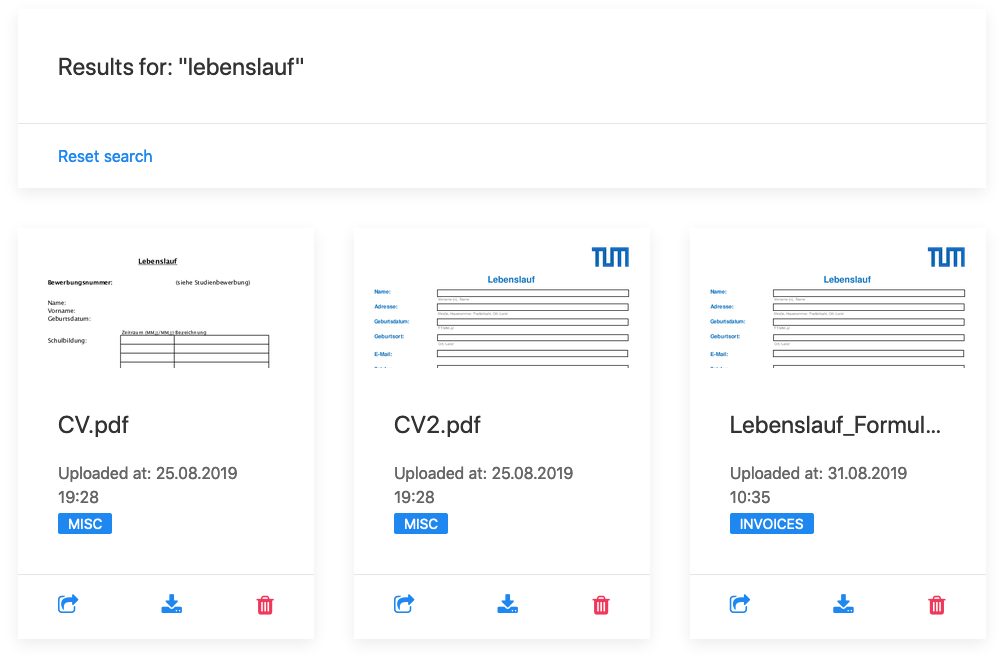 Searched... and found!
Find every document with our very good balanced search function
I search a "CV", but not that one with the Text "Test". Hmmmm... I thought I had a document therefore. No problem, I simply search everything which sounds like that. This and many more is possible with one folder!
Find out more about our search
Categorize
Every document is in a "space"
To help you with the management of your documents we added spaces. Every space is a special place for your documents.
Read more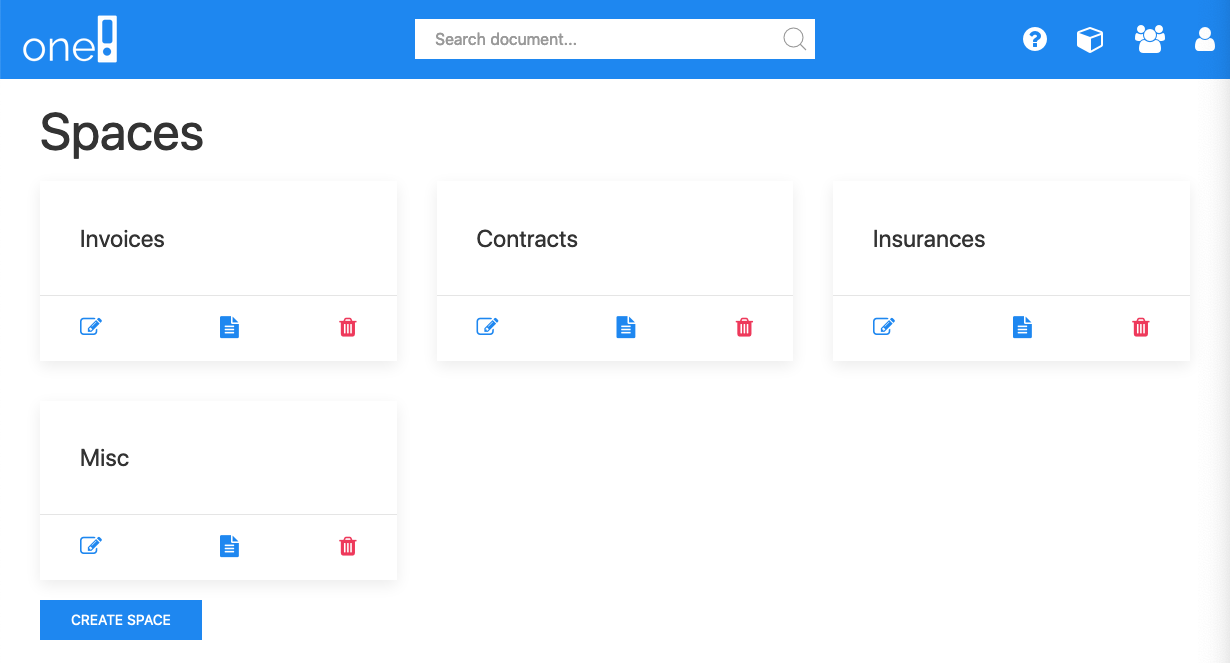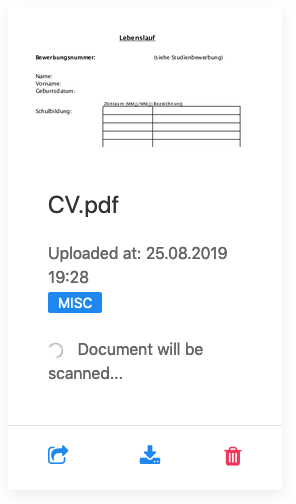 Automatic
Import your documents fully automated
You could upload your documents via email or we could watch a folder and import every new document which is saved in that. With our REST-API you could create your documents from external applications, too!
Find out more

Users
10000

API integrations
356
Trust as and save time and money!
Feedback from our customers
Have a look what our customers say!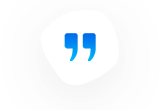 We were looking for a very ease and fast document management system. Every system we tested needs a lot of work to get the documents archived. With one folder we could import our documents automaticly and that saved us a lot of time.
Antonio Ferndinando
Project Manager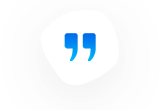 I was always searching documents. For a phone call, for a meeting or just insurance documents. With one folder I manage my private documents fast and efficient. If I get an invoice I'll simply forward the mail to one folder and thats it. Thank you one folder for being so easy and fast to use.
Abas Kosu
Private user
News
Stay in touch with us and read our newest articles.
Who does not want to get a paperless office? Everybody has the same problem. You...
You wanna try one folder?
Try one folder for free for 30 Days. No problem click the button on the right and you are able to get a demo of one folder where you can test the functions of one folder.