Document overview
Thats how you could view your documents in one folder. On the left you will see every space and you could filter your documents after that. Your documents are shown on the right side.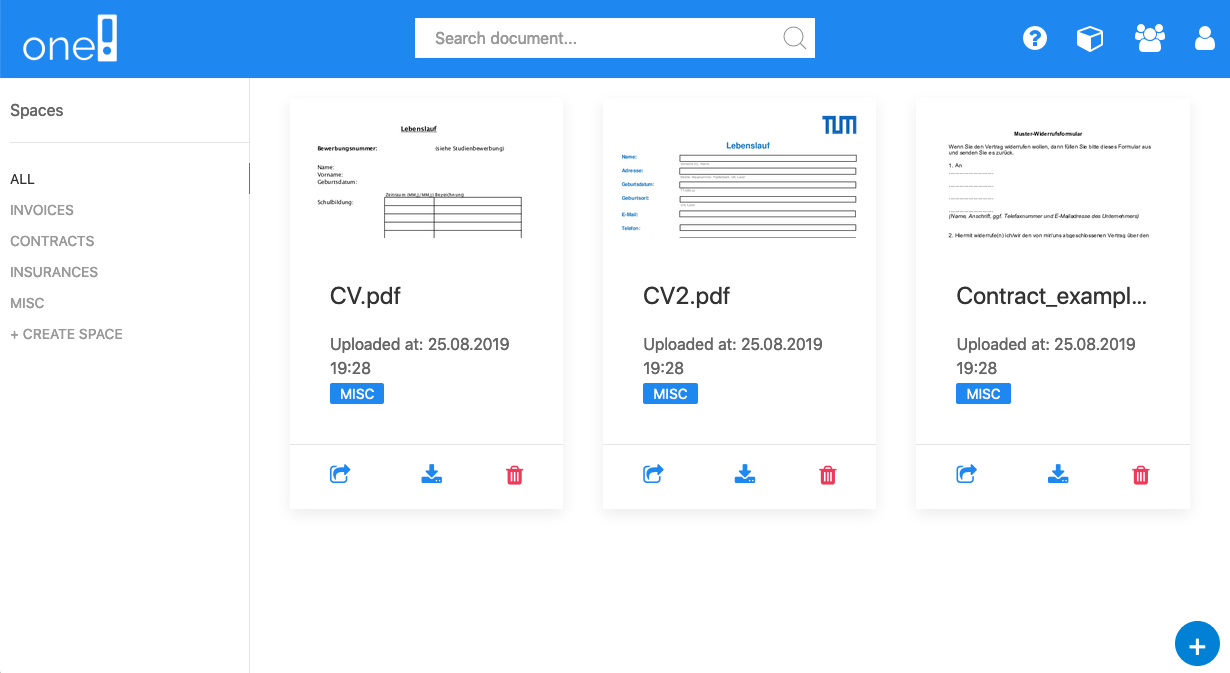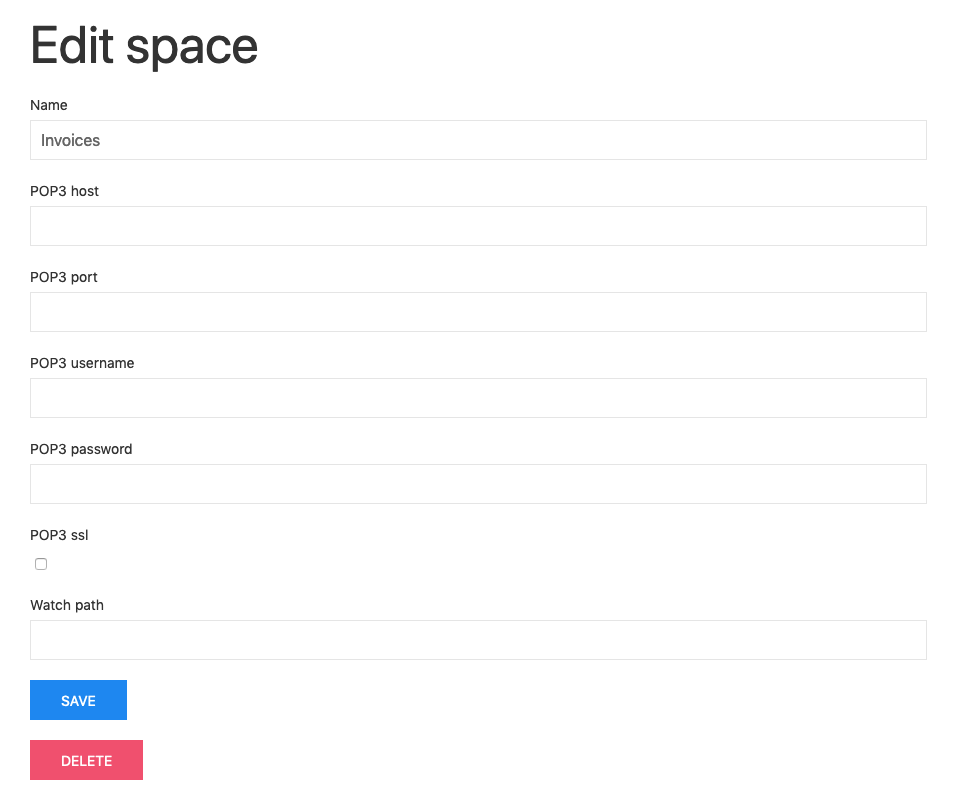 Space configuration
Create and change your spaces. You can add to every space an email address. The emails of this email address will be imported and the attachments will be saved as documents in one folder. Surely you could add a watch path. Every document which is in the folder of the configured watch path will be imported in one folder automaticly.
Document
Thats how a document look like in one folder. You could download, copy or move the document to another space. You could also share a document via link. If you upload a new document, then this document will be indexed. After an index the document is in one folder searchable. The index will be created automaticly, you'll get a hint on every document which is not indexed. One folder detects text on many file type even pictures are possible.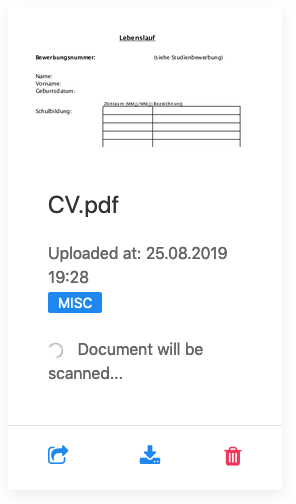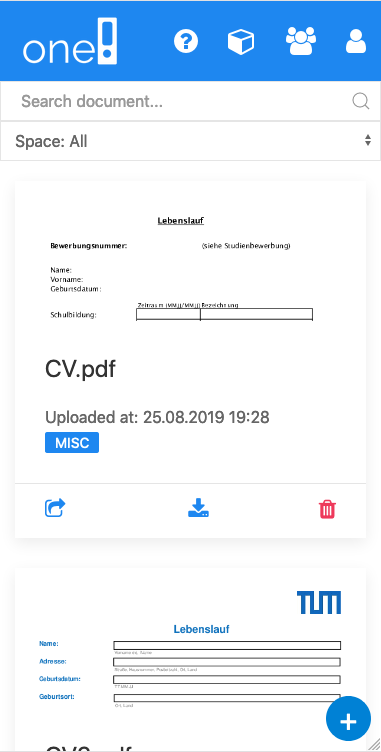 Optimized for mobile devices
You could also use your favirote mobile devices like smartphones or tablets.
Access rights
You are able to set access rights to specific spaces in one folder, too!